to the Morgan Horse Heritage Foundation (MHHF) website!  The MHHF was formed to help  educate the public about the Morgan Horse and to protect and preserve the history of the Morgan Horse in Vermont.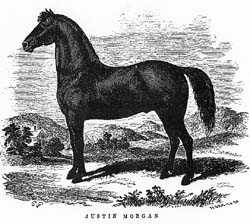 The MHHF assists non-profit and other groups through its donations and fundrairsers such as silent auctions and items for sale at various equine related events and on this website.
The MHHF attends several equine events throughout the year such as Everything Equine, Champlain Valley Exposition, Eastern States to name a few. Check out what we have listed for Gifts for Sale in our Sales Gallery. We have a very unique collection of out of date Morgan Horse related bo oks, along with prints, mugs etc. We are continual adding new things.
We now are offering The Marilyn C. Childs and Polly S. Quinn Memorial Scholarship  to promote and encourage participation of children (suggested ages 6-14) in the Morgan Horse throughout Vermont and beyond.
If you are interested in helping to preserve the history of the  Morgan Horse  in Vermont, you can make a donation and/or become a member. Membership is open and those interested can become a Associate Member.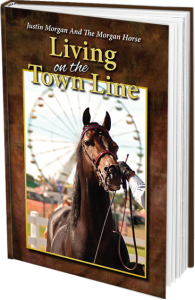 News!
The MHHF is helping to sponsor a book about  the Justin Morgan Homestead. 
The Vermont Advisory Council on Historic Preservation unanimously approved the roadside historic site marker commemorating Justin Morgan and the Morgan Horse.
It was known that Justin Morgan settled somewhere on the Randolph, Brookfield town line, but no one has ever found the exact location, until now! This would be the location of where Morgan and his family came to, where they lived, where his wife died, a spot that he brought his colt home to, where this one of a kind colt roamed, worked and raced. It would be the location that marks the beginning of the Morgan Horse in Vermont. Buy the book and find out how it was found!
The Book, Justin Morgan And The Morgan Horse
Living On The Town Line tells about the fourteen year search, challanges, and the success of finding where Morgan, and his horse lived on The Randolph, Brookfield town line.
www.morganhomesite.com
www.justinmorgan1.com
https://youtu.be/aiAthpu03wY