Martha DuPont
 -2017
Our beloved Martha Anne Caroline Verge DuPont (Muffin) passed away peacefully in Wilmington, Delaware on Tuesday, August 8, 2017, surrounded by her children.
She was born in Long Beach California to Martha Anne Caroline Verge (Bready) and William Earnest Verge. Her father was a graduate of the US Naval Academy, veteran of WWII and had a long career in the Navy, reaching the rank of Rear Admiral. Consequently, Muffin was a self-described ""Navy Brat"" who moved frequently, as military families do. She spent some of her younger years at McDonogh School near Baltimore, where her father became Dean shortly after his retirement from the Navy. She spent many of her summers in Annapolis at the Sherwood Forest community on the Severn River, close by the US Naval Academy. She was very proud of her Navy heritage and upbringing, so much she often said, "be on-time or the ship is going to leave without you".
She was very active in the Morgan horse and equestrian community in general having spent many years breeding, training and showing what she regarded as the only true American breed of horse. She was named ""Woman of The Year"" in 1988 by the American Morgan Horse Association. However, her true passion for all of her life Martha Verge du Pont was her dedication as a true advocate for neglected, abused, and delinquent children. She served on the Board of Directors of the Boys' Home of Delaware, beginning in1965. In 1967 she married Henry E. I. du Pont, who joined her as an advocate for children, and also became a member of the Boys' Home Board of Directors. When he asked her what she wanted as a wedding gift, Martha told him that she wanted a home for the boys in the program. His gift to her was a 35-bed group home for boys.
In following years Martha and Henry purchased three other group homes for children, and a building that served as a diagnostic and family counseling center. One of the buildings was converted to Delaware's first Emergency Shelter for Children in 1974. It is the Governor Charles L Terry Emergency Shelter: Delaware's only Emergency shelter for children and youth which is still operational today. In 1973, Martha and Henry expanded the mission of the Boys' Home and renamed it the Child Foundation with the goal of helping children by also serving their families which was a revolutionary approach at the time. In 1975, the multiservice agency became Child Inc. In 1988, one of its shelters for victims of domestic violence and their children was named Martha's Carriage House in her honor.
Now over 50 years old, her agency continues offering these vital services in the community for neglected, abused, dependent and delinquent children, victims and perpetrators of domestic violence, and has touched over 12,000 families in Delaware. Other examples of services are parent education, family service centers in certain communities, and court advocacy for victims of domestic violence. Programs she envisioned have been nationally recognized and replicated across the United States, having received numerous awards. She was awarded an honorary Doctorate in Psychology from Brown University for the programs she created to treat families as a whole which was at the time an unconventional approach to preserve the family unit.
Mrs. du Pont was predeceased by her husband and parents, as well as her brothers, Jack R. Verge and George S. Verge. She is survived by her brother William G. Verge, and her seven children: daughter Catherine du Pont Schlaeppi (Martin) and their four children, Elizabeth Schlaeppi Johrendt William Schlaeppi, Charles Schlaeppi, and George Schlaeppi; her son William Garey Schneider (Jane) and grandsons William Schneider and Matthew Schneider; son Christopher Hans Schneider and granddaughters Kelly Dewispelaere, Christina Schneider and Katherine Schneider; daughter Martha Ann Caroline du Pont, (Daniel) and grandson Justin Kiracofe; son Henri Verge du Pont (Dina) and grandsons Louis du Pont, Victor du Pont and Felix du Pont; daughter Sophie Madeline du Pont; and son Henry E. I. du Pont II (Diane) with grandchildren Henry E. I. du Pont III and Grace du Pont. Of her five stepchildren, she was predeceased by Lawrence du Pont, and survived by his former-wife (Gerry) and grandchildren Lawrence du Pont II, (Veronica) Jennifer Cianci, (Guy), and Jason du Pont; his widow (Suzanne) survives with grandchildren Alex du Pont, Gabrielle du Pont; her stepdaughter Deborah Lynch, (Trip), with grandchildren William Melick, Alex Lynch, Benjamin James Forrest Pries, Christopher Schommer-Pries, Cordelia Marney, (Todd), stepdaughter Nicole Lawrence. She is survived by 9 great grandchildren and one great-great grandson. Her former husband, Paul Schneider, also survives.
A Memorial Service will held on Saturday, August 26, 2017 at 10:30 AM at Seeds of Greatness Ministries, 828 Frenchtown Road, New Castle, DE 19720. Friends and family are invited to attend a visitation on Friday, August 25, 2017 from 6:00 to 8:00 PM at CHANDLER FUNERAL HOME, 2506 Concord Pike, Wilmington, DE 19803. Interment will be private at the family cemetery. 
In lieu of flowers, the family asks those who wish to show their love and support for her and the important work for which she spent her life, to make donations to Child Inc., online at https://www.childinc.com .
Marilyn C. Childs 
1923-2016
CHELSEA — A funeral service will be held, Friday, April 28, 2017, at 10 a.m. at the Boardway and Cilley Funeral Home for Marilyn C. Childs, 93, who passed away in the presence of her family, on Dec. 16 at Woodstock Terrace. Calling hours will be held, Thursday, April 27, 2017, from 6-8 p.m. at the funeral home. Private burial will be in the Hunt Cemetery in Tunbridge.
She was born Aug. 26, 1923, in Springfield, Massachusetts, daughter of Carl Oscar Carlson and Dorothy Marguerite Davis.
She was educated at Classical High School in Springfield and graduated from West Springfield High School in 1940. She received an AA degree from Vermont Jr. College and her B.A. degree from American International College in 1945, after which she did graduate work at Springfield College and the University of Vermont.
Best known locally as a longtime teacher at Chelsea High School, she was a journalist by profession. From a reporter for the Springfield, Massachusetts Union starting in1940 she moved on to Lexington, Kentucky to become associate editor of the American Horseman. In 1947 she became managing editor of Popular Horsemen in Harrisburg, Pennsylvania until her marriage in February, 1952, to Harold Lofton Childs. They moved to Ringtown, Pennsylvania where he was manager-trainer of Valley Farm show horses. They moved to their Harolyn Hill Farm in Chelsea in 1961. Meanwhile she continued to write for various publications including the Lexington, Kentucky, Herald-Leader, the Christian Science Monitor and Vermont Life.
She was the author of five books: Riding Show Horses, Mandate for a Morgan Horse, Training Your Colt to Ride and Drive, The Men Behind the Morgan Horse and The Training Book which is used as a text at several equine schools and colleges. She has been listed in Who's Who of American Women and most recently Who's Who in the World.
Her career in teaching started in 1964 at Chelsea High School where at various times she taught English, French, Journalism, Composition and Speech as well as serving as assistant principal and guidance counselor. Under her coaching the school received the state championship in forensics 10 times, won many debate honors and she herself was named Vermont Debate Coach of the Year twice.
She was well-known in the horse world, having been a licensed judge and steward of the American Horse Shows Assoc.; first secretary and one time president of the New England Horsemen's Council; director and later director emeritus of the American Morgan Horse Assoc.; member of the Heritage Committee of the American Saddlebred Assoc.; honorary member of several Morgan Horse Associations. She judged horse shows from coast to coast and in Canada and England.
She began showing horses at age nine and continued every year until retiring in 1992 at the Dixie Jubilee in Baton Rouge, La., after 60 years in the saddle. She showed Standardbred, Hackney, Thoroughbreds, Morgan and American Saddlebreds. Her last five-gated horse was shown by Rick Wallen from his stable in Wisconsin.
She was a member of the First Church of Christ Scientist in Boston, Massachusetts as well as the Christian Science Society of Randolph. She was a member of Delta Kappa Gamma International and the Chelsea Woman's Club. Since 1999 she was a volunteer on the Chelsea Reparative Board, and prior to that had been a justice of the peace. She had been chairman of the Chelsea Town Republican Committee and had served on both county and state organizations.
Among her many awards were: 1975 Morgan Horse Woman of the Year presented by Deane C. Davis, 1989 Outstanding Speech Educator from the National Federation of State High School Assoc., in 2000 the National Citizen Education Teacher Award from the Veterans of Foreign Wars for Vermont and profiled as a WCAX-TV super senior in 2014.
She leaves three sons, David of Orange, Robert of Chelsea and Carl of Williston; six grandsons, Wayland, Eli, Albert, Andrew, Peter and Ethan; and two granddaughters, Mary and Grace; and a great-grandson.
Besides her parents she was predeceased by her younger brother, Charles Carlson; a younger sister, Joyce Carlson Williams; and her husband of 53 years, Harold in 2005.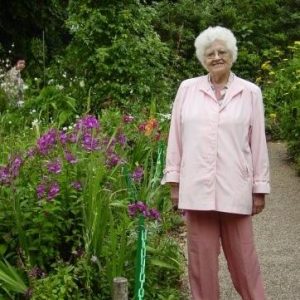 Polly Squire Quinn 
1923-2016
Polly Squire Quinn died peacefully surrounded by family at the UVM Medical Center on October 27, 2016 at the age of 93. Polly was born on May 6, 1923 in Burlington, VT to Horace H. Squire and Ella Gordon. She lived in the Moretown/Waterbury Vermont area until graduating Waterbury High School in 1940. Polly attended college at Goddard until moving to the University of North Carolina at Chapel Hill where she received her B.A. in 1944 and M.A. in Library Science in 1946.
She married Paul Austin Quinn in 1946 and they lived in New York City for several years. After moving to Hinesburg Vermont in 1949 she worked as a librarian in the Billings Library at UVM. Polly and Paul welcomed four children into their family: Mike, Sara, Patty and Nina.
After leaving the Billings Library, she worked at Overlake Day School and later assisted her husband in his photography business.
Community and church were an integral part of Polly's life.
She was an active and dedicated member of the United Church of Hinesburg and the Carpenter-Carse Library. She served in many important roles and committees at both places including serving on the broader Ecumenical Councils. She was recognized by the State of Vermont with a Public Service Award for her many years of service to the town of Hinesburg and the State of Vermont in2000.
Polly was a long-time breeder of Morgan Horses under the name of Heyday Morgans and they are well known coast to coast. She was a loyal and passionate servant to the Morgan Horse Breed both locally and nationally. Polly was recognized for this devotion with numerous awards including AMHA Morgan Hall of Fame, AMHA Women of the Year and AMHA Distinguished women.
Polly is survived by her children Mike Quinn and his wife Linda of Middlebury, VT, Sara Quinn of Hinesburg, VT, Patty Quinn Winter and her husband Andrew of Westminster, VT, and Nina R. Quinn of Hinesburg, VT; two grandchildren Erik Bauer of Coralitos, CA and Relief ("Lief") William Quinn of Middlebury, VT; numerous cousins, nieces and nephews. She also leaves behind many close friends that were considered family.
Polly is preceded in death by her brother and sisters Horace Squire of Burlington, VT, Anne Squire of Waterbury, VT, Ruth Briggs of Essex Jct, VT, Doris Goss of Brattleboro, VT, Helen Evans of Dunedin FL and nephew Harry Briggs of Burlington, VT.The family would like to thank the doctors, nurses and support staff at the UVM Medical Center ER and McClure 5 for their care, dedication, support and kindness.
  Jeanne Mellin Herrick
1927- 2015
On November 21, 2015 renowned artist, and Morgan horse ambassador Jeanne Mellin Herrick passed away at St Joseph's Hospital in Syracuse, New York.Jeanne was born on February 3, 1927 in Stamford, Connecticut, the daughter of Kenneth and Marjorie Mellin. Jeanne grew up in New Canaan, Connecticut, until the Mellin family moved to Piermont, New Hampshire, in the early 1950s. Jeanne's love of horses started at a very early age. She began riding with Margaret Cabel Self in New Canaan and was part of her "Junior Cavalry of America." Jeanne's first pony was a little pinto pony named "Geometry." The next horse that came into Jeanne's life was a three-year-old grade Morgan mare named "Bonnie" who is ultimately responsible for Jeanne's lifelong love and devotion to the Morgan horse.Jeanne began sketching and painting horses as a youngster and continued her studies at the Rhode Island School of Design, where she graduated with a degree in Fine Art. She went on to have a very successful career as a professional artist, author, and illustrator. Jeanne's work is owned by some of the most important collectors of equine art in the U.S., Europe, and around the world. Her book, The Complete Morgan Horse, is the regarded as the definitive book on the breed. On October 23, 1955 in Piermont, New Hampshire Jeanne married Fred Herrick, her husband of over 55 years. Together they had a successful career breeding, training, and showing Morgan horses. In 1968 they welcomed Nancy, their beautiful and beloved daughter, into the world.Over the years Jeanne has been awarded numerous awards and recognition, including the very first Morgan Horse Woman of the Year Award in 1964, as well as being inducted into the American Morgan Horse Association Hall of Fame in 1989, just to name a few.Some of Jeanne's fondest memories were riding her much loved Morgan horses, Applevale Katonah and Applevale Kinsman. She spoke often of the many trips to England and all the wonderful times she spent riding and painting at her dear friend's Angela Connor Bulmer's farm, "Monnington." Jeanne was predeceased by her husband, Fred, in 2013. She is survived by her daughter, Nancy Jeanne Herrick, and her much loved granddaughter, Victoria Lee Weaver. She is also survived by her cherished sister and best friend, Joan Osgood, and Joan's husband Dean, as well as nieces and nephews: Wendy Soucy, Heidi Osgood-Metcalf, Cindy Timmons, Richard Osgood, Mark Osgood, Chris Osgood, and Jon Mellin.    
Helen Claire Murphy 
1926-2013
Pomfred, VT, Helen Claire Murphy, 87, passed away Sunday afternoon, June 30, 2013, at the Rutland Rehabilitation Center. She was born on Jan. 13, 1926, in Providence, R.I., the daughter of Theeodore and Rose (Walsh) Peters. Claire graduated from St. Mary's Academy Bayview in East Prvidence in 1944, and on aprial 10, 1948, she married her high school sweetheart, Morgan (Ed) Murphy. They purchased a farm (now) known as Morganfields) in Pomfret and moved to the farm permanently in 1971. Claire and her family raised Morgan horses, Angus catte, and Hampshire sheep. By conventional standards Claire was a small breeder who raised Morgans known for their sanity and versatility. She had a keen eye for a good horse and she deeply loved her Morgans. She was past president of the the Vermont and the New England Morgan Horse Associations, a board member of the American Morgan Horse Association, a long time member and past treasurer of the Green Mountain Horse Associaiton as well as an active volunteer, marking trails for competitive rides. She had a strong character and always encouraged her family to look forward. She loved watching her two granddaughters compete in sports. With her husband, Ed, she enjoyed spending time with their village friends at the Mountain creamery, the Whhite Cottage, and Pizza chef for many years. Claire loved to drive and enjoyed many road trips with Ed. She is aurvived by her husband, Ed, her daughter, Maryanne Murphy and husband, Dennis Grady, of Pomfret; her son, Jerry Murphy and his wife, Shannon, and two granddaughters, Kirsten and Kate, all of Woodstock. She is predeceased by a brother, Joseph E. Peters.
 Ayelien Richards
1921-2012 
Ayelien W. Richards of Dublin, Pa., died at home on Friday, May 18, 2012 after a brief illness. She was 91 years old on April 26 this year.Born in Wheeling, W. Va., she was the daughter of the late Sol W. and Norah Dugan Wolf of Williamsport. She graduated from Penn State University with a major in physical education and taught for many years in the City of Elmira School District. She married the late William T. Richards of Pine City, N.Y. shortly after graduation and before he left for the European theater during World War II. She moved to Dublin in 1968 to be closer to her beloved son, Bill Richards, a resident of Melmark in Berwyn, Pa. Despite the difficulties of establishing a new home as a single mother, she continued her lifelong interest in horses and maintained contact with cherished friends in the Morgan horse world.She obtained a position with the Bucks County ARC where she developed contacts and skills to better be an untiring advocate for her son and other special needs individuals.Ayelien loved to read and continued to do the daily crosswords and cryptograms in the newspaper until just recently. She taught herself to play the piano favoring an eclectic mix of boogie woogies and movie themes like the Cornish Rhapsody.She is survived by her son, William T. Richards II, daughter, Salle E. Richards of Beaver Dams, N.Y., and two grandsons, Morgan Crooks of Woburn, Mass. and W. Justin Crooks of Darwin, Australia.She is also survived by her two younger brothers, George Wolf of Camp Hill, Pa. and Richard Wolf of Bucks County.She was preceded in death by her sister, Salle Wolf Peters.
  Patricia Davis Ferguson 
1930-2012 
Ormond Beach, Fl. Patirica Davis Ferguson died peacefully with her daughter and husban by her side Friday, Feb. 10, 2012. at the Florida Hospital Hospice Care Center in Ormond Beach. Born May 16, 1930, the daughter of Frederick O. "Ted" davis and Pauline Hodgman Davis in Windsor, Vt. She lived her early years on the family farm, Wind-Crest, in Windsor, where the family raised Morgan horses. Patty was well known in New England Morgan circles and represented the fourth generation of Davises  in breeding Morgans. After her father's passing in 1962 she carried on the Wind-Crest line with with her own family at Windsor Farm, Sterling, Ma. Active in elementary teaching and 4H activities she displayed a keen knack for relating to youngsters and their devotion to animals, especialy horses. She was a member of the First Church of Freedom, N.H., the Freedom Historical Society and was a graduate of Wheelock College class of 1952. She is survived by her husband, Alan Ferguson, of Ormond Beach; a son, Andrew of Barlett, N.H.; a daughter, Laura Ferguson of Bradford, Ma; a sister Mrs. H.P. Stone of  Concord, N.H.; five grandchildren; and several niences. She was predeceased by her youngest child, Sarah F. Hock of Ballwin, Mo., who died Sept., 2011.
 Barbara N. Simons
1924-2010
New London, N.H. Barbara N. Simons, 85, died March 30, 2010 at the New London Hospital. born August 29, 1924 in Harwood Md., she was the daughter of Stanton and Ethel May "Mazie" Nutwell. She spent her early years in the Annapolis, Md. area and graduated from University of Maryland in 1943 with a degree in education. She then moved, with her husband, Dr. Geoge M. Simons, to Cumberland Md. She was a homemaker and raised a family of four, while helping her husband establish his medical practice. In 1966, the family moved to a farm in Rainsburgh, PA. In the early 1980s they moved to Vermont, where she lived in South Royalton. Shortly after her husband's death in 1991, she moved to New London, N.H. She had many interests. Chief among them was the raising and showing of Morgan horses, which she pursued with her daughter, Sally. Another of her passions was the restoration and furnishing of historic homes. She was predeceased by her husband of 48 years. Survivors include three sons, G. Scott Simons and his wife, Joan, of Martinsburg, W. Va., Roger D. Simons and his wife, Teresa, of Ft. Ashby, W. Va., and G. Mark Simons and his companion , Mary Campbell, of Chambersburg, PA; and one daughter, Sally and her husband, Richard Bestenbostel, of South Royalton.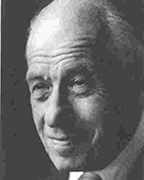 William H. Markle 
1920-2008 
RANDOLPH — William Howard Markle, 88, a Randolph resident since 1981, died with his family at his side Tuesday afternoon, Dec. 23, 2008 at Gifford Medical Center. He was born in New Haven, Conn. on June 12, 1920. He graduated from Yale University's Sheffield Scientific School in 1941 and entered the Army Air Corps in 1943 and was commissioned an officer in 1944. Shortly after the end of World War II, he and Mary Bode were married in the Territory of Hawaii. After over four years of active duty in the Army Air Force, he returned to civilian life and resumed his career in the metals industry. In organizing his time for volunteer community action, he included the American Red Cross, American Management Association, American Kennel Club, Union for Reform Judaism, Gifford Medical Center of Randolph, the Morgan Horse Heritage Foundation, and Montague Golf Course. He also had a life-long involvement with organizations dealing with the homeless and underprivileged, interfaith understanding, and a comprehensive range of philanthropic undertakings. Survivors include his wife, Mary; and his four children, Rebecca Dennis of Pleasanton, Calif.; Penelope Markle of Bath, Maine; Drucilla Markle-Bloom of Nashville, Tenn.; and Jonathan Markle of Gates Mills, Ohio; nine grandsons, two granddaughters; and one great-grandchild. Funeral services were held Friday, morning, Dec. 26 at Temple Sinai in South Burlington, with the Rabbi James Glazier officiating. Burial followed at Green Mount Cemetery in Montpelier, where family members carried the casket to the grave. Friends and family gathered to share their memories at Shiva services held at their home at 17 Randolph Avenue in Randolph Saturday, Sunday and Monday, Dec. 27-29. Contributions in his memory may be made to the Gifford Medical Center, P.O. Box 2000, Randolph Vt. 05060; to Randolph Senior Center, 6 Hale Street, Randolph, Vt. 05060; or to American Red Cross, P.O. Box 515, Hartford, Vt. 05047.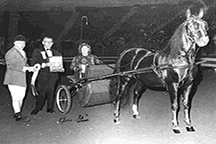 Ruth H.Towne 
1928-2007
One of the Morgan Breed's most dedicated members, Ruth H. Towne was the guiding light and inspiration for our Morgan Horse Heritage Foundation as she served as our president until her unexpected death May 16, 2007, just before her 70th birthday.    The respect that she enjoyed as a politician as well as a horsewoman was evidenced in her memorial service held in the Vermont State House where Gov. James Douglas gave the eulogy and our MHHF floral horseshoe was displayed. Our members were given special seats for the service. She began raising and showing Morgan Horses in 1950 when she was married to Roderick Towne and became a devoted Vermonter with her Towne-Ayr horses that became famous for their versatility and adaptability as family horses. We are fortunate to have some wonderful samples of her show ring success on display at our National Museum of the Morgan Horse thanks to her son Bradley, as well as her granddaughter Bethany Towne, now a junior member and one of whom Ruth was extremely proud. Her proudest moment came at the first Grand National in Detroit in 1973 when she won the Amateur Pleasure Driving Championship with Soliloque Coachman. Coachman was sired by Towne-Ayr Rusty Ash, a son of her premier stallion, Lipitt Rob Roy. But she had many other notable achievements, foremost of which was capturing the Justin Morgan Performance class at Northampton with her lovely mare, Carillon.  For Ruth nothing was better than racing about behind her speedster. Her wins at speed, pleasure driving and the great Justin Morgan Performance class in which horses trotted a half mile, then galloped a half mile, then showed in the ring under saddle before pulling a loaded stoneboat are legendary. From her start in 1950 until the late 90's she enjoyed having her niece, Diane Jacobs, her son Owen and his now wife Kitty Farr, Desiree DeVries and now daughter – in – law Rita Towne as companions. By 2000 she was reveling in the interest and ability of granddaughter Bethany Towne.  So knowledgeable was Ruth that she was widely sought out for her expertise. She served as president of the New England Morgan Horse Association and headed the then "National" Morgan Horse Show in Northampton, MA. For her a most prized honor was as a recipient of the Deane C. Davis Award for dedication to the breed. This was given by the Vermont Morgan Horse Association in honor of a former governor and AMHA prsident who was a longtime person friend of Ruth's. The threat of the Museum being moved from Vermont to Kentucky led her to devote the last three years of her life to our Morgan Horse Heritage Foundation which vows to carry on her work.